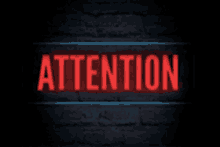 Parents of Grade 3 & 4 Students
Gregg DeSpiegler
Wednesday, April 28, 2021
Midterm Grades Notification
Dear 3rd and 4th Grade Parents,
We have been using a standards based report card (SBRC) for students in kindergarten through grade two for an extended period of time. In the 2019-2020 school year, we began to pilot a SBRC for grades three and four as well. The SBRC report cards are designed to communicate specific strengths and needs of each individual student, and provide a detailed "road map" of what our children are learning at each grade level.
Please know that April 27, 2021 is the Quarter 4 midterm date with one half of this quarter being completed. Please take some time to check the Campus Portal to review progress in the first half of Quarter 4. Also know that we will not be sending midterm reports home. However, if you are in need of a paper copy, contact the classroom teacher or Cindy Mack, Administrative Assistant in the Lincoln Office.
Students' progress will continue to always be available through the Campus Parent Portal. If you do not have a Campus Portal, or have forgotten your password, please contact Cindy Mack, Administrative Assistant, for help. If you have any questions about our children's progress or needs, please contact your child's teacher. We encourage regular communication between home and school to best meet the needs of our children.
Sincerely,
Gregg DeSpiegler, Principal