News
Please click the blue link below for information on the WMS COVID-19 Action Plan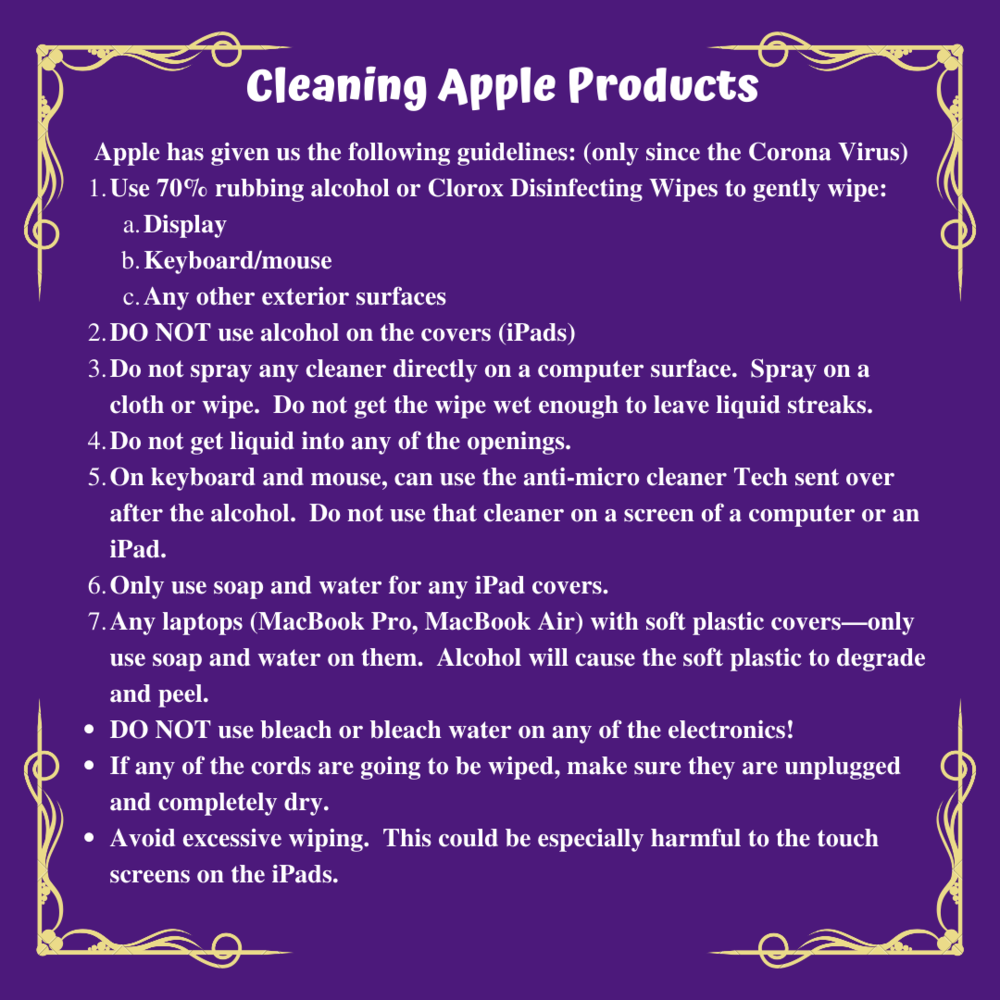 Cleaning Apple Products Apple has given us the following guidelines: (only since the Corona Virus) Use 70% rubbing alcohol or Clorox Disinfecting Wipes to gently...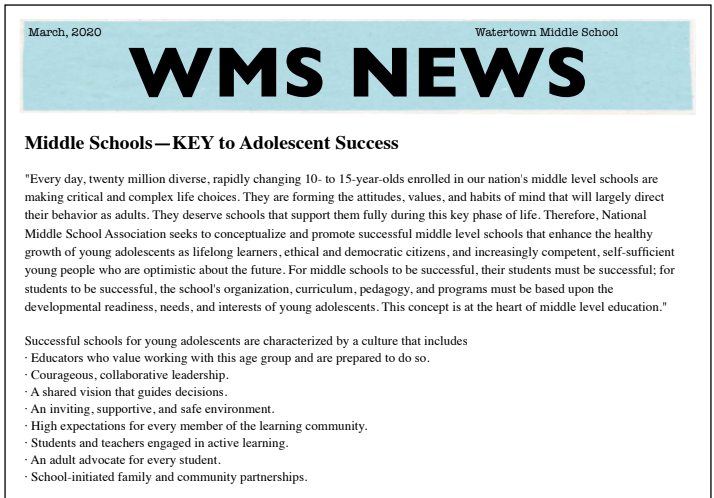 The March Newsletter is available by clicking here.
SEE ALL NEWS
LIVE FEED

Todd Brist
about 14 hours ago
WMS--Parents...looking for some tips and hints for navigating eLearning during this crazy time? Check out this webinar for some great ideas!
Parent & Family Tips for Helping Middle Schoolers at Home
https://vimeo.com/404819469

Todd Brist
1 day ago
WMS--Monday Joke and Skill...please take care of yourselves and your families! Check your email and log into Google Classroom. Get outside and get some fresh air. Read. Listen to music (not watch videos). Wash your hands.
https://youtu.be/XbBCdlbd0J4

Todd Brist
4 days ago
WMS--No materials to pick up on Monday, April 6 at WMS. Everything you need is in Google Classroom. Check your email! Do your work! Be kind! Wash your hands!


SEE ALL POSTS