News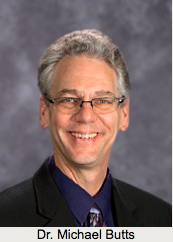 Mar 22, 2020 Greetings WHS Students, The staff at WHS has been busily preparing so that learning can continue outside the walls of WHS. Students MUST check their K-12...
Asbestos Hazard Emergency Response Act Letter
SEE ALL NEWS
LIVE FEED
Deb Fredrickson
about 1 month ago
Drivers Ed Registration Form. Please complete and return to either the Middle School or the High School
https://5il.co/d99o
Joan VanMeter
13 days ago
Monday, March 30th from 9 - Noon and 1 - 4PM at the Student Entrance of WHS, seniors can pick up their Graduation Cap and Gowns (including tassels).

Jeff Danielsen
14 days ago
From the Watertown School District: Thank you for your cooperation with our materials handout on Monday. It went very well!! I also wanted to remind you of the free lunches available for K-12 students at all 5 elementary schools and the intermediate school each day. The Governor has asked all schools to close until Friday, May 1. We will remain closed to students until that time and continue to work with students through online means as we have already started. More communication will follow about turning in work and other learning elated items. All activities until May 1 will be postponed until we know more information.

Michael Butts
15 days ago
Materials Pick-up at WHS
There are just a few students that will need to pick up materials at WHS on Tues Mar 24. The students were notified by their teacher when and where at to pick up their materials. If students have questions, they can contact their teacher or call the WHS Office 882-6316. Thanks!
Dr B

Michael Butts
16 days ago
All Activities and Practices area postponed.
We will be working over the next week to reschedule or cancel the postponed events. We will evaluate the upcoming events as the next few weeks unfold.
Thanks
Dr Butts
SEE ALL POSTS