WELCOME TO WATERTOWN SPECIAL SERVICES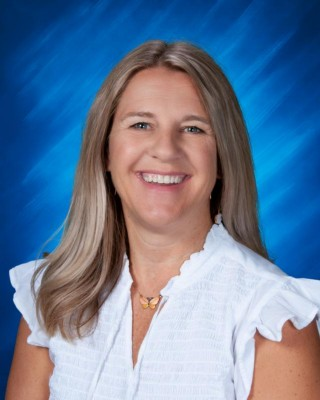 Dr. Jennifer Bollinger - Special Services Director
Office Located at the Watertown High School
200 9th Street NE
Watertown, South Dakota 57201
Phone: 605-882-6398
Fax: 605-882-6327
Welcome to the Watertown School District Special Services Website. The Watertown School District has a variety of specialized programs across the district.
There is a transition day program. The Transition Campus is for students with disabilities who are between the ages of 18-21 and have completed their 12th grade year. This program offers a functional and vocational focus on skills necessary for independence at home, in the community, and the workplace. The district utilizes the north wing of the Middle School for our transition program. For further inquiry into the transition program, please contact Bobbi Jo Soupir at 605-882-6370.
The junior kindergarten program serves children that are school age, but may be young for their grade or have attention or academic needs. The students in junior kindergarten make so many gains and are well prepared for kindergarten by the spring time. The junior kindergarten program is currently located at Roosevelt Elementary School. For further inquiry into our Junior Kindergarten program please contact Shannon Knopf at 605-882-6350.
Another specialized program is our elementary alternative education program. This program currently serves students in grades KG through 6 at the Watertown Intermediate School. This specialized program is also available at both the Middle School and High School level. These programs work to provide individualized positive behavioral intervention supports. Social skill training and positive behavior management become a strong focus, as well as both individual and group counseling. Programs at all levels implement the Girls and Boystown Specialized Classroom Management System to monitor the student's progress. This program is available for those students currently identified as needing special education services. The student's individualized education plan and team support and feedback are a critical component in deciding if a more restrictive placement such as our alternative education program is what is needed to make progress.
The district's reverse inclusion preschool program is located on the west end of the Garfield Learning Center. The preschool teachers and therapists work closely with outside agencies, local preschools, and parents to provide services to students who require specialized instruction. Reverse Inclusion Preschool is a concept of having an equal amount of students with identified disabilties with students who are typically developing. The program has preschool classrooms for 3 and 4 year-olds and classrooms for 4 and 5 year-olds. If you are interested in your child attending as a general education student the cost is $55 per month during the school year. Also, if you have a child who is age 3 to 5 and are concerned about their development with their language, articulation, cognitive, social, fine motor, gross motor or really anything that concerns you developmentally with your child, simply give us a call for to set up an appointment for a monthly screening. Whether you want your child to participate in our reverse inclusion preschool program as a general education student or have concerns developmentally for your child please call Kara Schleusner at 882-6398 for further inquiries. Kara Schleusner is our Early Childhood Coordinator who is located at the Garfield Learning Center.
Another preschool option for residents of Watertown is our district level Title I preschool at McKinley Elementary School. Preschool students must be four years of age on or before September 1st. Qualifications for the preschool program are based on developmental screening scores, family income, and other environmental criteria. The preschool curriculum is based on SD Early Learning Guidelines and Head Start Standards. While attending preschool, students have the opportunity to attend library, SAFE, and participate in a language group taught by a district speech therapist. Additional program highlights include informational sessions for parents, home visits, and educational consulting. Our program provides an opportunity, for students that qualify, to start strong. Parents interested in obtaining more information about this preschool program may contact Shannon Knopf located at McKinley Elementary School at 882-6350.
One last program I would like to highlight is our SLC or Structured Learning Center located at Mellette Elementary for K-4 students in the Watertown School District. Students are identified for this program by their school team as needing a more restrictive setting to make progress on their individualized education plan goals. In this program our instructors and therapists have been trained in the TEACCHing principles. Their training has provided them with a theoretical foundation for hands-on learning and opportunities with their students that helps them to assess and teach students at an individual level in a demonstration classroom setting. Our team believes that if we can gain a better understanding of learning styles of the students we work with, we can then use teaching strategies to enhance their learning strengths. Areas of academics include literacy and numeracy, communication, independence, social and leisure, vocational, and relaxations and coping strategies. For more information on this program please contact Laura Morrow at 882-6385. (For Info on TEACCH visit https://teacch.com/about-us/)
The Watertown School District has three school psychologists, one Behavior Specialist, and one special services coordinator. They are located at the Watertown Intermediate School. The Special Services Director is located at Garfield Learning Center.
As you can see, we have a diverse population of students and programs in our district. Our main focus is unified, to educate the children of the district in the manner that is best for each individual. Thank you for visiting the Watertown School District's Special Services Webpage. Feel free to contact me if you have any questions about the services and programs we offer within the Watertown School District.
Sincerely,
Dr. Jennifer Bollinger
Director of Special Services