WHS One Act Play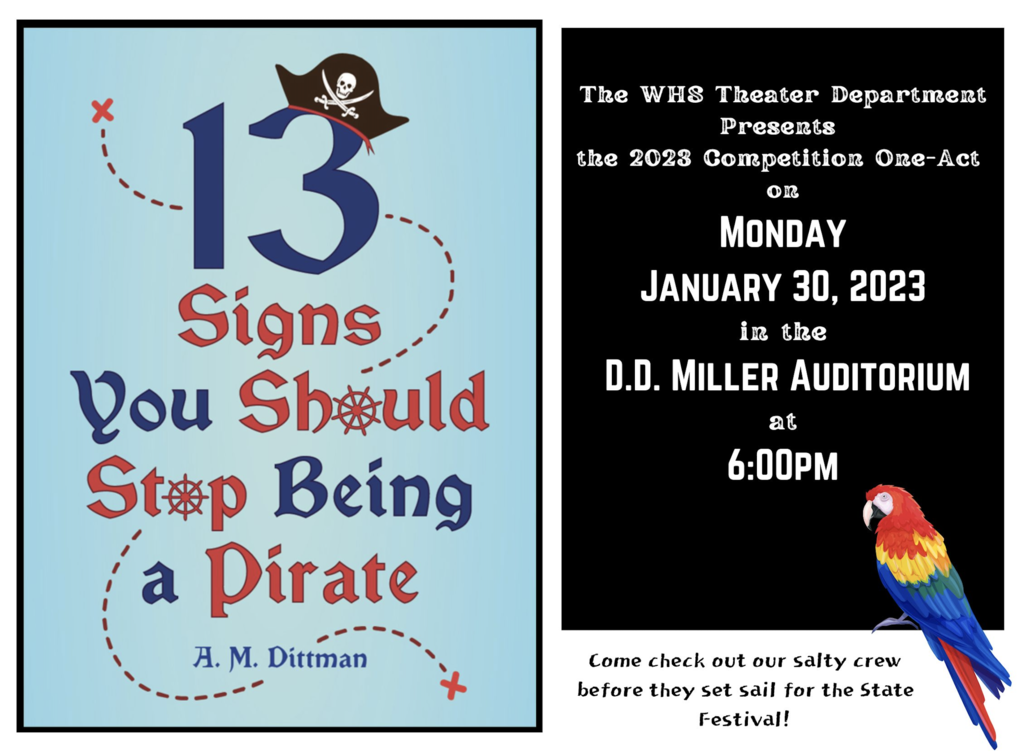 Pizza Bash 2023! Tuesday, January 17th. See attached for more info!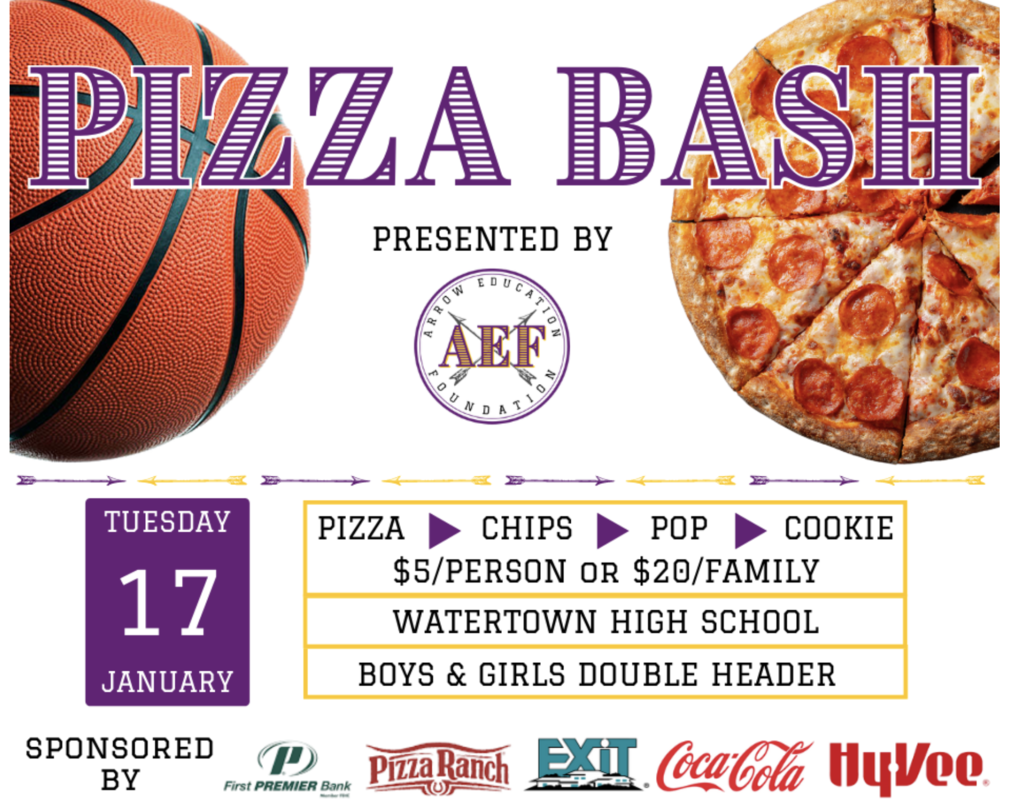 Driver Education registration will become available on Feb 27th. Registration will be online sign up only! Links will be available on Feb 27th on the WHS and WMS website. 

WHS's Chorus & Orchestra Concert is now being held January 5th at 7:30PM and the Semi Formal dance is now going to be held March 25th.

WHS Chorus /Orchestra Concert will be held Friday, December 16th at 6PM in the Arena and the Hoopcoming Semi-Formal will be held from 8:30PM - 11:30PM in the Aux Gym.

WHS Chorus / Orchestra Concert will be held at 8PM on Thursday, December 15th in the Civic Arena. The WMS Concert will be held at 6PM at the Middle School prior to the WHS concert. Both of these will be great events - hope to see everyone there!

The Watertown High School Holiday Concert on Monday, December 12th has now been POSTPONED. More details to follow with an updated evening for this. Safe travels.


Mental Health Zoom Meeting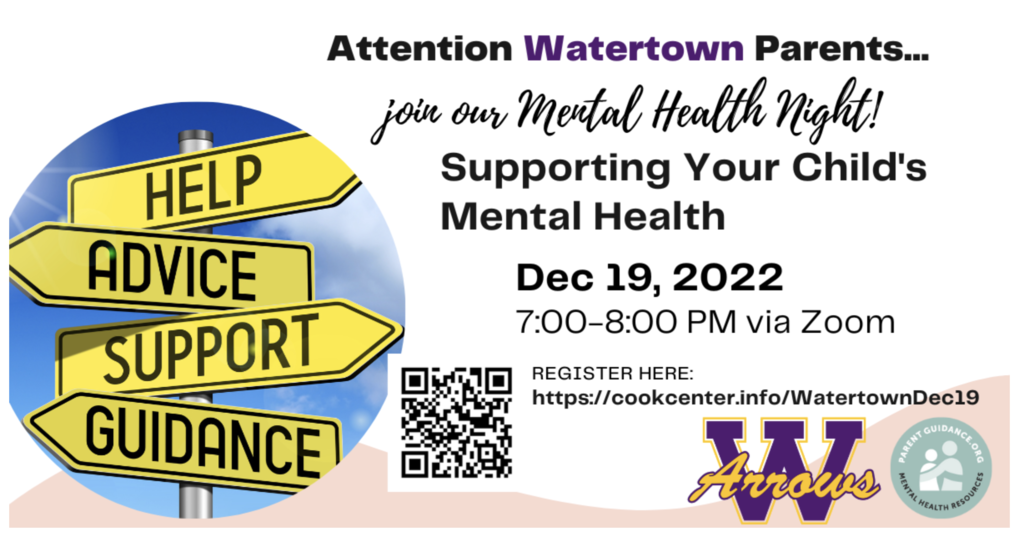 Parents - Just a reminder we have reached the mid-term of the 1st semester - please check Campus for their mid-term grades. Any questions, please contact your son / daughters teachers by calling 605-882-6316.

WHS will be holding Parent/Teacher conferences on Thursday, November 10th from 1PM - 8PM. Teachers will be in their classroom. Please enter through the Student Entrance and we will have staff to help you find your way.


WHS Play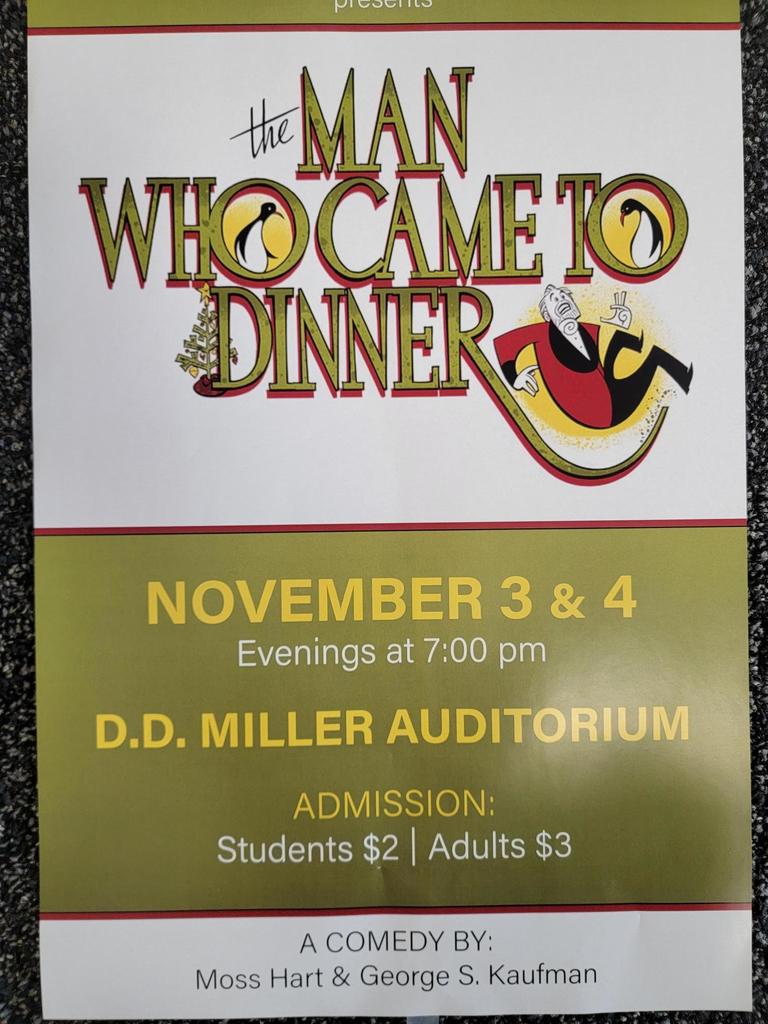 WHS senior Parents: Jostens came to visit with our senior students today about graduation items / cap and gown orders. Packets were handed out to the students. Please ask your senior for this information or go on-line at Jostens.com to place order.

WHS will be holding its Sadies Dance this Saturday, October 15th. Doors open at 6:30PM and the Grand March begins at 8PM, the cost to view the Grand March is $2 per person. We kindly ask that once the Grand March is over, all spectators depart as soon as possible. Spectators will not be allowed back in the arena.

WHS Picture Re-take Day is October 21st.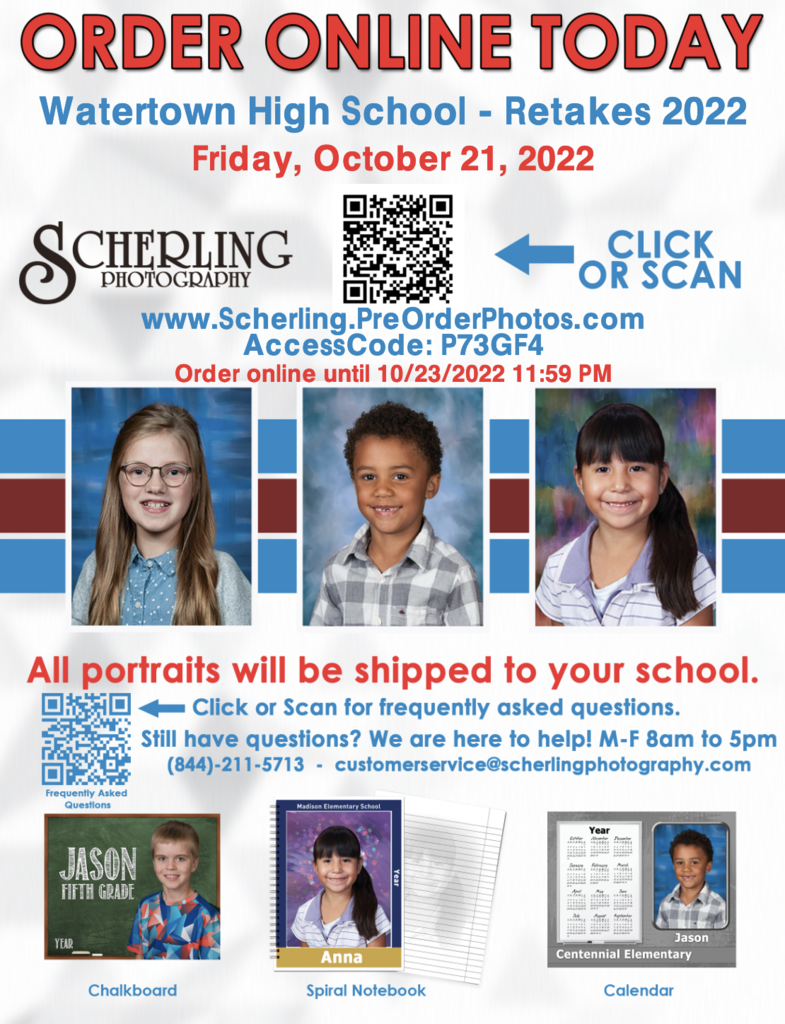 Help us celebrate National School Lunch Week! Encourage your child to celebrate National School Lunch Week, October 10-14, by eating a healthy lunch at school. In celebration, lunch will be at no cost for your child on Friday, October 14th. Thank you for supporting the Watertown Food Service program!


WHS Arrow Day Buttons are here! WHS Student Council will be selling them at each school during lunches tomorrow and Friday. $1 each. With this button you can get into the Legend on Monday and the Power Puff football game/burning of the "W" on Thursday night.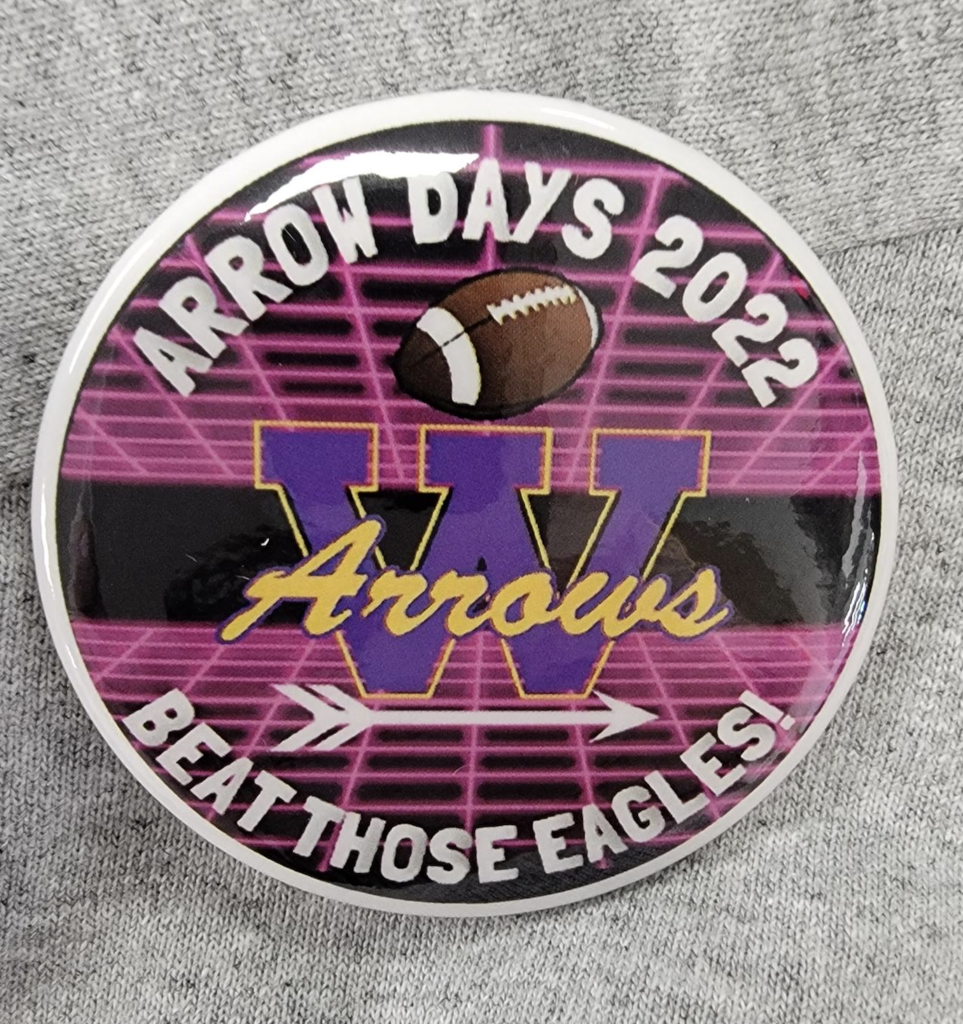 Congratulations to our 2022 Arrow Days Royalty Candidates: Guardian of Gold candidates are: Kate Luken, Elizabeth Olson, Kendall Paulson, and Jaida Young. This years Protector of Purple candidates are: Jack Heesch, JJ Hernandez, Mark Mahowald, and Ryan Roby. Champion of Arrows Candidates are: Drew Denzer, Kolby Lacher, and Jesse Werner.